March 11, 2021
Black Professionals Spotlight: Golden Gate Home Inspections
Christopher Black's company Golden Gate Home Inspections is fast, professional, and highly rated.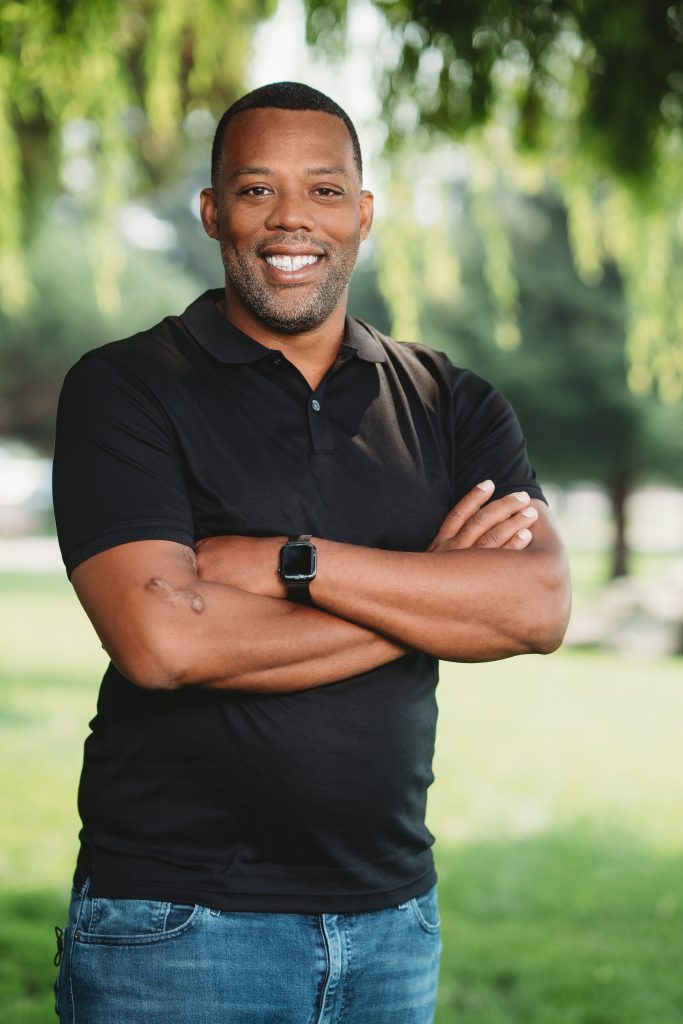 ---
Tell us about your business, how you got started, and why you're passionate about it.
Based in San Francisco, my company Golden Gate Home Inspections is a full-service residential and commercial home inspection company providing certified home inspectors to the entire San Francisco Bay Area. We provide a wide array of home inspection services including Home + Termite Inspection Combos and it's our mission to provide excellent customer service while educating our customers about their properties.
I got started in this business while helping a friend who was having staffing issues with his home inspection company. At the time, I was interviewing for senior-level digital strategy positions and was planning to continue my career as a Senior Technologist. However, years before I had decided to keep my eyes open for opportunities that would allow me to grow my entrepreneurial skills, and after going on my first few inspections, I fell in love with the analytical nature of home inspections and saw that I could make use of my skills in project management, problem-solving. I also developed an intense curiosity to understand how homes work, what causes certain systems to fail, and how to prevent that from happening.
But I could also see how antiquated the process was and I felt that the whole process could be streamlined and improved. I saw an entrepreneurial opportunity to build new systems that streamlined the home inspection process, provided excellent customer service, and speed up the delivery of reports to be more in line with the rapid nature of the San Francisco real estate market.
So in the end, I decide to follow this new passion and became a certified home inspector, and began to build out that vision.
What do you want real estate agents to know about hiring you?
I think realtors should know how much we care about their success on every transaction. We take their trust seriously and work hard to provide balanced home inspection reports that are clear, easy-to-read, and informative.
All of our home inspectors are first-time-homebuyer friendly. It's our practice to provide appropriate context around potentially inflammatory issues that we find.
That being said, we always do the same detailed and thorough inspections, either for buyer or seller. We work just as hard not to be alarmists in either case. It is important to us to make each agent and client feel comfortable knowing that they have all the information about the condition of the home to make an informed sale or purchase.
Lastly, I want them to know that we can be their one-stop-shop for their home and pest inspection needs. We provide the following main services:
And all of these can have Termite Inspections added for a reasonable fee.
Where do you see your field heading in the future?
I'm very excited about the future of the home inspection industry! I continue to see it as an integral part of the real estate industry and an essential service for future homeowners or sellers. I see technology continuing to help us provide more detailed inspections while still being non-invasive.
Our embrace of modern technology, such as drones, has helped our inspectors stay safe in situations where the roof is inaccessible or unsafe to climb. Additionally, tools such as thermal imaging and moisture meters allow us to more accurately diagnose moisture intrusion issues. However, I'm still waiting on the "whole house x-ray" machine that one of our customers thought we had!
Are there any trends in your field that you're a fan of? Any you'd like to see retired?
I'm a huge fan of cloud-based reporting solutions, service automation, and our focus on photo-first reporting. In our digital world, we find that our customers want to get to the point (TL;DR), and our photo-first approach does just that for them. So, one thing I'd like to see retired, are long text-based reports with few photographs of what the actual issues are.
We are also currently piloting a new "Property Intelligence Report" that exploits big data to provide detailed information about all of the home's appliances and major systems. This includes recall information, manufacturer data, and remaining lifespan. But, the kicker is, that it also provides digital access to manuals, one-click access to critical parts, and how-to videos for basic repairs. These reports can be added to their home inspection and then managed in an app or online afterward.
What is your favorite project you've worked on and why? Link?
The most satisfying aspect of my job is helping people "move forward," be it a homeowner who has a ton of deferred-maintenance and is trying to get on top of it or first-time homebuyers who want to do renovations and desire a report to help them identify additional items that may not be top-of-mind.
The satisfaction happens when we are called back to do a re-inspection and get to see how our skills and knowledge empowered them to create their dream home. Those experiences are very satisfying because most of the time we write the reports but never see what happens afterward, so to see the finished result from time to time is very rewarding.
What keeps you motivated?
My drive for excellence in all that we do is what keeps me motivated in general. But, I think the customer service side of the business is what keeps me motivated and engaged on a daily basis. I love happy customers!
When we get excellent feedback and repeat business, it lets me know that we're doing something right. I'm also in charge of our delivery of service, so I'm happiest when we can execute on projects, whether large or small and still deliver with the same level of customer service and attention to detail, all while adhering to sometimes aggressive timelines.
What's your favorite thing about your job?
My favorite thing about my job is helping people. Every day we create new relationships and have a chance to positively impact their lives. For buyers, that may be instilling confidence in their purchasing decision. For sellers, it's giving them a clear understanding of the current condition of their investment and what they may need to do to get a better price when selling their property.
How has your work changed since the pandemic and social distancing?
Our work has definitely been impacted by the pandemic. It's added a new dimension of safety concern for all of us because we go into people's homes on a daily basis. We've adjusted by developing strict Covid-19 protocols for our inspectors, agents, and customers.
On the other hand, we were already used to wearing filtration masks, booties, gloves, and crawlspace suits during our inspections, so in some ways, we were already well equipped. The key change is sanitizing in between inspections and wearing fresh protective gear for each inspection.
Additionally, we now offer an additional 5 percent discount for lockbox inspections. This helps keep both our inspectors and customers safe. As part of this, we also provide virtual walkthroughs of the property via Zoom or FaceTime to provide that same end-of-inspection walkthrough for our customers when their not present.
But aside from this, we have adjusted and have been performing well under the changing circumstances. In fact, we've been able to grow our business and build deeper relationships with our realtor partners. That's been great and we've enjoyed being a part of their success!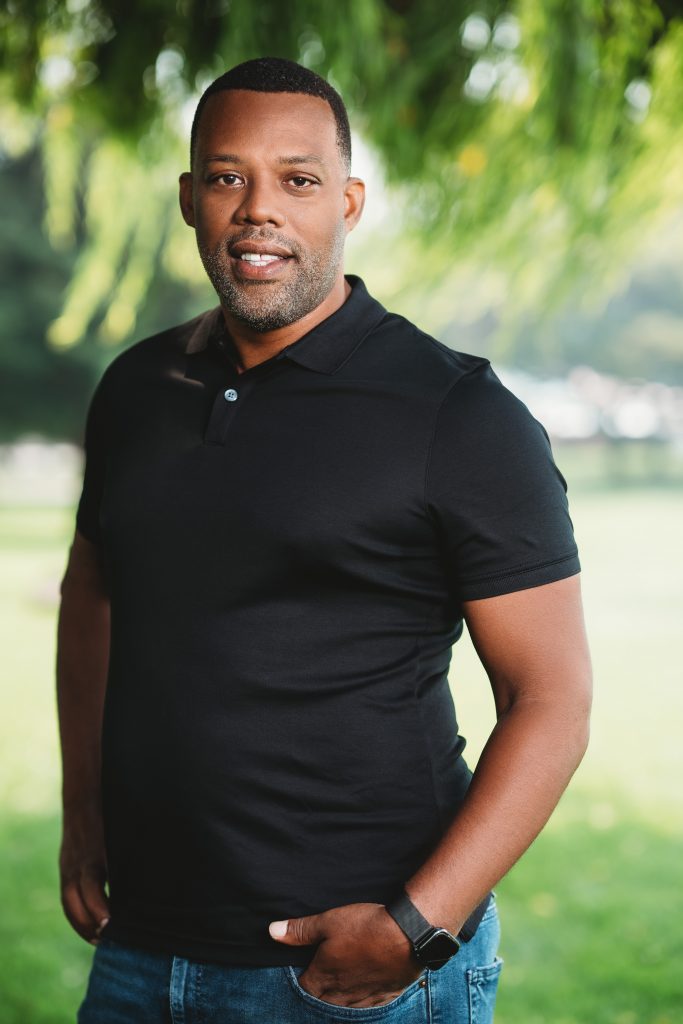 To learn more about Golden Gate Home Inspections, please contact:
Christopher Black
415-878-1331
chris@goldengatehomeinspections.com
The post Black Professionals Spotlight: Golden Gate Home Inspections first appeared on California Real Estate Blog.