With more than 20 years experience as a licensed real estate broker, Chris brings a marketer's eye to every property he lists and practiced negotiation skills to every transaction he takes on.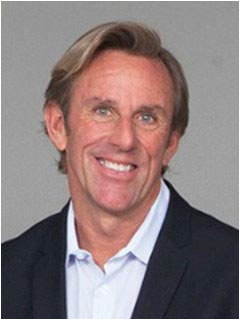 Chris Glave grew up in Santa Barbara, California, and attended University of California, Santa Barbara, with a background in marketing and advertising. With more than 20 years experience as a licensed real estate broker, Chris brings a marketer's eye to every property he lists and practiced negotiation skills to every transaction he takes on. It's a combination that has resulted in a track record of satisfied clients. With top-performing experience to achieve the desired results, it is no wonder that 95 percent of Chris' business is from repeat business and positive client referrals.
Chris' approach to real estate begins with listening and understanding his clients' interests and needs, then applying his keen insights into the dynamics of the Marin real estate market. Chris' ability to troubleshoot, his attention to detail, preparation of homes before they go to market, and explanation of every step of the real estate process ensures clients are prepared for a successful transaction.
Strong community ties make Chris the go-to guy when it comes to keeping your finger on the pulse of the neighborhood buzz. A resident of Mill Valley for more than 20 years, both of Chris' children attend local public schools in Mill Valley. Chris is an active supporter of the Kiddo! school foundation that is instrumental in bringing arts and music enrichment to Mill Valley Public Schools. In addition, Chris is a member of the Mill Valley Chamber of Commerce, the Tam High Foundation, Mill Valley Little League, and Mill Valley Soccer Club. Chris enjoys many outdoor activities available in Marin, and he has run the famed Dipsea Race for many years — and the last few with both of his children. You can rely on Chris and his wide network to successfully market properties, help you find the right neighborhood, and match buyers with sellers to find the right property at the right price.
Whether you are looking for your new home in the towns of southern Marin, including Mill Valley, Sausalito, Larkspur, and Tiburon, or the northern Marin communities of San Anselmo, San Rafael, or Novato, Chris Glave can help you find the home of your dreams.
---
Chris' Team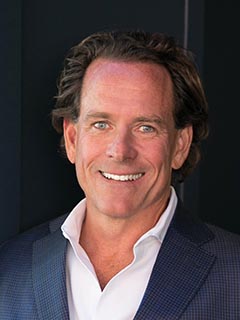 MARK McLAUGHLIN
Mark A. McLaughlin is Chief Executive Officer of Pacific Union International, Inc. McLaughlin led the acquisition of Pacific Union in August 2009, and the brand enjoys an exclusive relationship with Christie's International Real Estate, the premier global organization of residential real estate service firms.
A visionary leader in the real estate industry for more than 20 years, the hallmark of McLaughlin's successes has consistently been executive team leadership, early adoption of technology applications, open communication and teamwork with keen emphasis on quantitative goals, and exceeding client expectations. He has been highly effective in building dynamic organizations and developing successful business partnerships by establishing clear, measurable objectives for his team and clients. McLaughlin personally directs key strategic initiatives with intense passion and draws on various experiences to achieve elite performance.
With the launch of Morgan Lane in September 2006, McLaughlin built the company in just three years to be Marin County's most respected luxury brand. By nearly every measure, including productivity per professional of $13 million per year in 2009, Morgan Lane was revered as being at the pinnacle of the Marin County market.
Since 2009, McLaughlin has grown Pacific Union from $2.2 billion in total sales volume to $7.63 billion in 2015. In addition, McLaughlin also drove initiatives to develop joint ventures in the mortgage, insurance, and property management service lines to benefit Pacific Union's clients.
Before the Morgan Lane startup, McLaughlin served as the interim president of Sperry Van Ness International, an Irvine, California-based commercial real estate firm. McLaughlin directed the high-octane growth of Sperry Van Ness, developing and executing strategies in 2002 to grow from 100 professionals primarily in Southern California to over 700 nationally in just 2 1/2 years.
McLaughlin previously served as the first executive recruited to LoopNet, Inc., initially as vice president, Sales and Business Development for LoopNet, Inc., the world's leading online real estate marketplace. He also served as chief operating officer and directed the repositioning of LoopLender.com. Recruited by LoopNet's founder, his business acumen in commercial real estate helped direct LoopNet's sales strategy to 300-percent growth during the peak of competitive threats from 1999-2002. LoopNet went public on the NASDAQ and later was acquired by its rival Co-Star (NASDAQ: CSGP).
In previous real estate experience, McLaughlin held key management roles with Jones Lang LaSalle (NYSE: JLL) and Colliers International. At Jones Lang LaSalle, a global real estate advisory firm, McLaughlin was senior director, Corporate Advisory Services Group for the San Francisco region. In this capacity, he was overseeing business unit operations for Valuation, Tenant Representation and Capital Markets Consulting practice groups. McLaughlin grew revenues in every position he managed.
---
BRENT THOMPSON
Pacific Union International, Inc. President, Brent Thomson is responsible for the combined operations in Marin County. Thomson brings with her a proven track record of leading and motivating top performers in highly competitive industries.
Thomson's 30 years of experience includes roles as a vice president of worldwide sales operation at both IBM Corporation and Lotus Development Corporation where she was responsible for multiple teams of sale professionals, generating revenue of $700 million per year. This success, in a highly competitive environment, was a direct result of Thomson's understanding of the manner in which top performers are motivated and how they react and respond to market conditions and clients' objectives.
Thomson was previously with Frank Howard Allen, where she had been responsible for the Tiburon/Belvedere operation.
---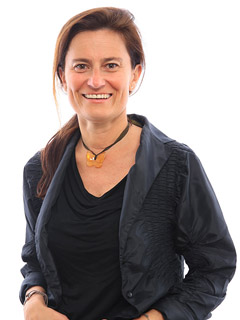 FLORENCE ATTINGER
Florence came to the US to finalize her art degree after receiving a Master's Degree in Communication & Advertising in France. She followed her studies with work as a retail consultant & home furnishing product developer for a large chain retailer. Since opening her first Interior Design Company in 2003 Undefined Décor, she has produced a number of residential projects for clients in San Francisco Bay Area and vacation homes in France & on the East Coast.
For Florence, good design is found in the graceful composition of antique + modern elements, wonderful color + texture, with a dash of daring. She followed her passion of architecture, antiques & art, which ultimately lead her to extensive work in home staging.
Her work has been has been featured in Bay Area - California Home - design Magazines & SF Chronicles. Florence is an amateur abstract acrylic and encaustic artist, a member of the Marin Charitable Association, a non-profit organization which plays a crucial role in enriching the lives of children at risk in our community and a sustainer of San Francisco Bay Area Discovery Museum.
---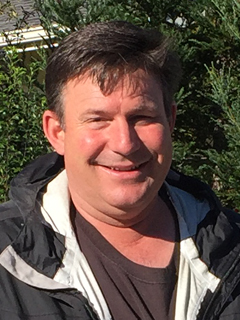 GERARD DLUZAK & REDICAN HOMES
In a nutshell, Gerard Dluzak & Redican Homes is a North Bay custom home builder that builds, remodels & maintains homes of all shapes and sizes throughout the San Francisco Bay Area. Gerard Dluzak and his team can see your project through from concept to finish no matter the scope or size.
We are committed to providing the very best workmanship, on time and in budget. Whether it's a simple remodel or an extraordinary architectural estate, we get to work closely with our clients in fulfilling their dreams.
Services Provided
Custom new Homes
Major Renovations
Remodels
Maintenance